Hotel Treanto is located in Scala, a village just 10 minutes away from the city of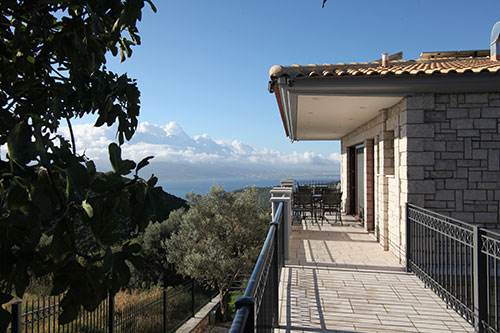 Nafpaktos, having an altitude of 300 meters. It is built in a beautiful location with panoramic view of the Corinthian Gulf, the Rio – Antirrio Bridge, the surrounding mountains and monasteries. Moreover, the whole area is suitable for hiking.
Thus, it can be a starting point for excursions and activities in the highlands of Nafpaktia, while being very close to the sea, just 10 minutes from Monastiraki beaches and Hiliadou and 15' from Scaloma, makes it the ideal destination not only for winter but also for summer. The special location, in a suitable altitude, offers you a gentle breeze in summer months and mild weather in winter, so you can enjoy all your activities at any period of the year.
The hotel is located near the city of Nafpaktos, where you can go shopping but also experience the local history and heritage.
How
to
reach
Treanto
from: