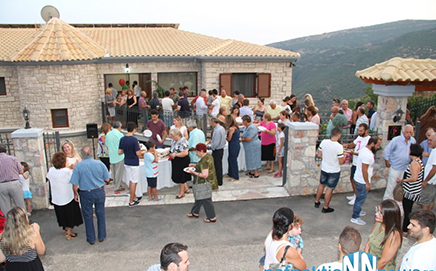 A new, comfortable and impressive space is created close to Nafpaktos, in Skala. The renting rooms can offer you an outstanding view and a beautiful space where you can enjoy your drink or coffee.
On Wednesday afternoon the hotel's opening took place, attended by many people, including the Mayor of Nafpaktos Mr. Loukopoulos, the President of the City Council and the Former Mayor.
See videos and photos from that wonderful evening.